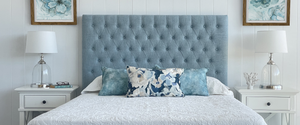 Residential and Commercial
Helping You Bring Your Dream Space to Life
Customised Furniture Packages
Our Stylist and Sales Team will be there to guide you and help bring your dream space to life!
We will support you with colour selection, layout of your space and choosing the right pieces for your home and lifestyle.
Our passionate team are there to help you create a space that you will love.
Professional Solutions
Furnish Your Space
Our professional team of stylist and interior designers have furnished hundreds of spaces. We can design and customize a furnishing solution for your dream space.
Residential
When moving into a new home it is not always easy to fit your old furniture into a new space. It may be a good time to update your furniture, saving the hassle and cost of moving it. If this sounds like you, we would love to help you find those pieces that will fit perfectly into your new home. OneWorld Collection team of designers and stylists will help you create a beautiful space you will love to call home.
Commercial
OneWorld Collection furniture packages will give your customers the feel of being in a holiday resort. Whether you are looking for sophisticated luxe, relaxed coastal or the homely Hamptons style, we will be sure to create an inviting ambience for your customers, they will be returning time and time again.
We Partner with Great Companies